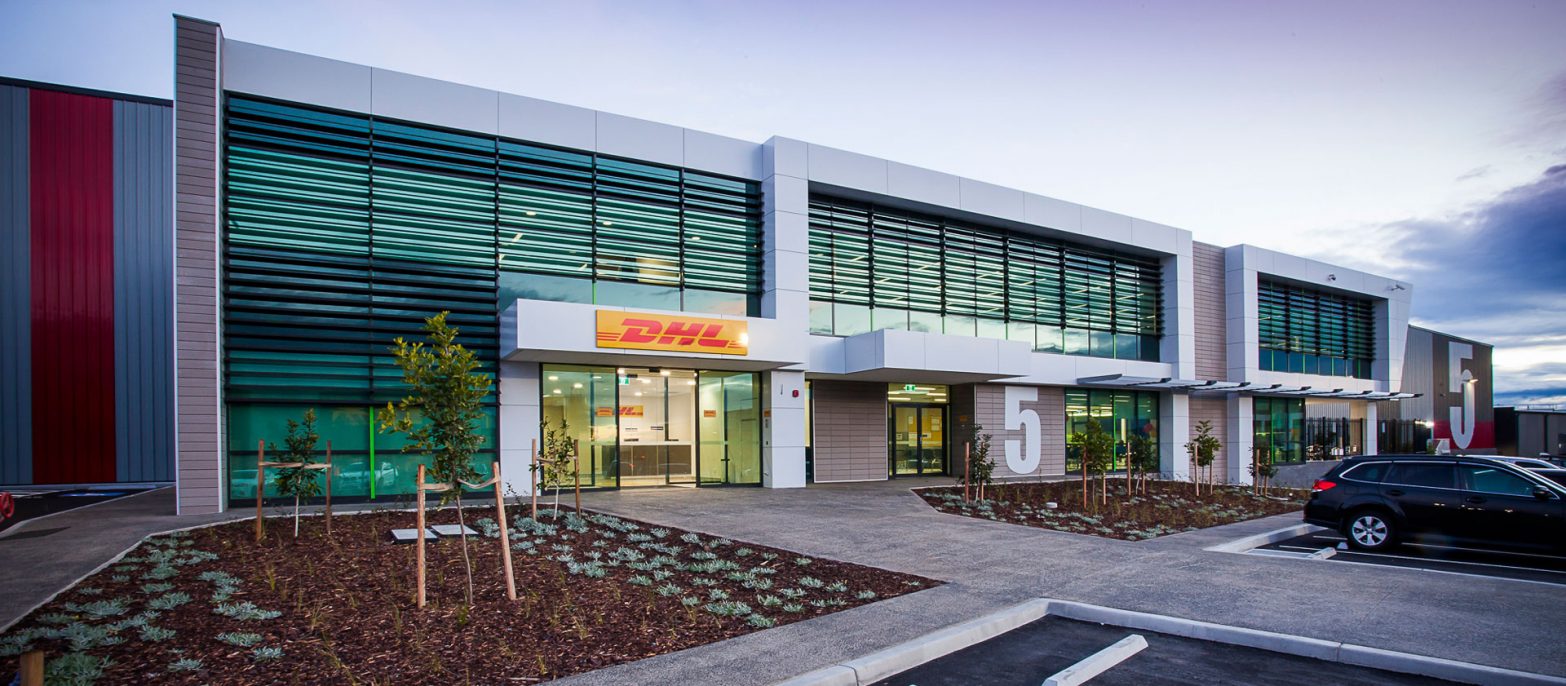 The new DHL facility at Horsley Park consisted of a 30,000 m2 Temperature Controlled Warehouse complete with two dock offices and a manual smoke clearance system,  a 2500 m2 Dangerous Goods storage room complete with mechanical ventilation, hazardous goods controls and an automatic smoke management system and a new two story administration office. A Building Management System (BMS) has been installed to control, monitor and analyse the HVAC system as well as interface with other services located around the facility.
Warehouse
The conditions in the warehouse are maintained by two Powerpax water cooled chillers located in a remote plant room. These chillers reject heat through two cooling towers located in the same plantroom. Chilled water is pumped from the HVAC plantroom to 16 airhandling units located on the main warehouse roof. These airhandling units supply conditioned air to the warehouse via a distribution of ductwork and air diffusers.
The internal design temperature for the 30,000 m2 warehouse is 22.0c deg
Offices
The two storey main office areas are airconditioned by a Variable Refrigerant Flow (VRF) multi-split air conditioning systems comprising of a centralised air-cooled condenser plant serving multiple indoor fan coil units serving all office spaces including meeting rooms, lunchrooms and breakout spaces.